Battling Screen Addiction in Adolescents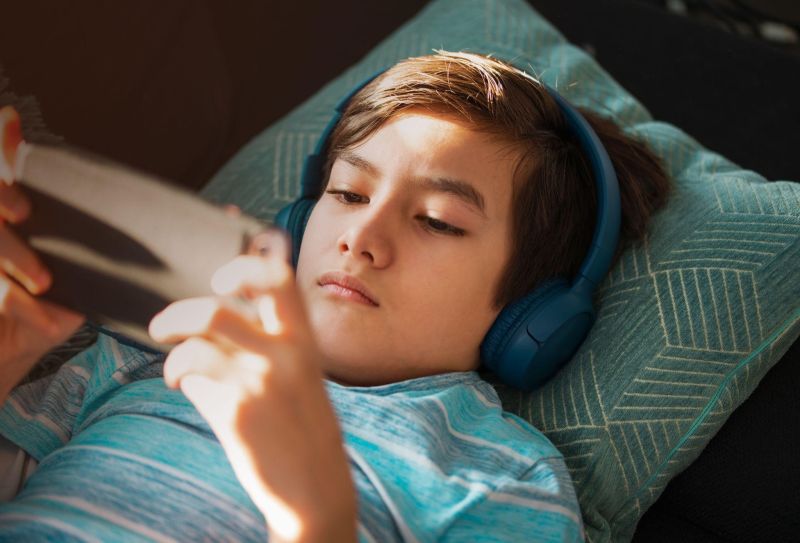 Addiction is characterised by an extreme form of dependency on substances despite harmful consequences. When someone is addicted, they prioritise the source of their addiction and neglect other important life activities, such as eating, sleeping and bathing. They may also lose interest in hobbies and socialising with family and friends.
Even though the term "addiction" is usually associated with dependency on substances like drugs and alcohol, non-substance, behavioural addictions such as screen and gaming addictions exist and are very much prevalent in today's society. According to experts, it is possible for humans to be addicted to screens. Screen dependency can result in many adverse consequences, including insomnia, weight gain or loss, vision problems and poor social skills. In more severe cases, it could lead to depression and suicide attempts.
Signs of Screen Addiction in Adolescents
Parents play an integral role in managing children's screen time. The first step to battling screen addiction in adolescents is to recognise the warning signs to watch out for. According to researchers, these are some signs that may point to a screen addiction:
Imposing screen time doesn't work anymore. Your child has trouble getting off their devices even though you have tried to limit their screen time.
Loss of interest in other activities. Your child is no longer excited about activities like reading books, playing with toys and doing sports – screen time seems to be the only thing that your child is interested in.
It seems to be the only thing on their minds. Your child is constantly talking about things like video games, social media and YouTube videos even when he is engaged in other activities like doing homework.
Interference with socialising. Your child is constantly on their phone even during family activities like mealtimes.
Signs of withdrawal. They show signs of frustration when it's time to get off their devices, e.g. before bedtime or during family activities.
Lying about screen use. They're not truthful about the amount of time they're spending in front of the screen.
The amount of screen time needed every day is increasing. For example, your child used to only play 20 minutes of mobile games daily, but now they're on their devices at every opportunity.
Dependence on the screen to relax: Your child relies on their devices to relieve stress or feel better after a bad day at school.
There have been problems at home arising from your child's screen use. These include arguments incited by screen use and behavioural problems associated with media consumption.
What Parents Can Do to Combat Screen Addiction in Children
Keep in mind that there isn't a guideline on how many warning signs your child has to exhibit to have an addiction. However, if you find that your child checks more than a few boxes, it may be time to intervene. You may also consider seeing a clinical psychologist for your concerns.
There are some steps that you can take to keep screen addiction at bay for your child:
Impose screen limits. Designate screen-free times, such as mealtimes with the family. You can also use certain apps to have better control over your child's screen time and media consumption.
Encourage meaningful screen use. Prioritise daily activities that do not involve the screen and help your child recognise age-appropriate content.
Be a good role model. Practise what you preach – review your own media consumption habits and make time for screen-free activities.
Monitor your child's behaviour. Watch out for warning signs and behaviours that are out of the norm.
Looking for enrichment that can provide more meaningful screen use? PrepWorks is pleased to offer skills development programmes for children in Singapore. Browse our course offerings today.