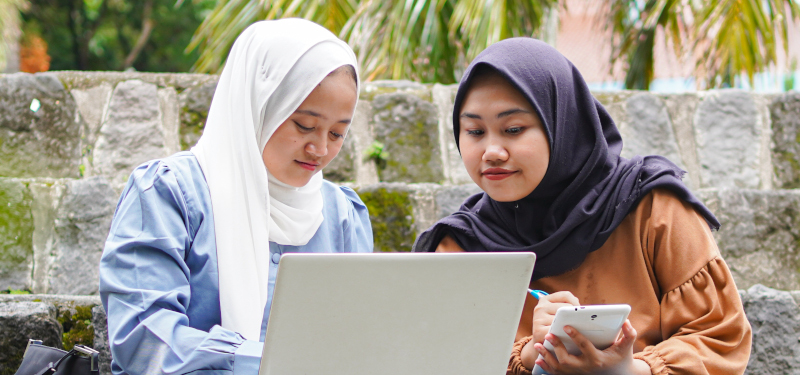 7 Skills Students Should Be Taught in Schools
For students, the lifestyle and demands of university can be overwhelming. With more freedom and need to be independent, students sometimes feel like they lack certain skills that help make their experience less stressful.
They're not wrong. While schools do provide lessons to prepare students for real life, there are some skills that are not focused on. Here's 7 skills that should be taught in schools.
Dilemmas and tough decisions are common encounters in life. While there's rarely a clear 'right decision' in these situations, knowing the process of decision-making allows students to make informed choices. Students can then use certain strategies such as pre-mortem – imagining that a project failed – to work backwards and determine potential issues.
2. Manage personal finance and budgeting
People usually have to learn about managing finances on their own. Concepts such as loan interest rates, credit score or maintaining a budget should be taught to teenagers. This can prevent them from spending beyond their means, allow them to save up for goals and appreciate their allowance more.
3. Integrate in different cultures
Culture is an important part of a person's identity, and what if they are working or studying in another country? This is where the skill of integration into different cultures comes in. Students need to find ways to adopt and adapt into a society that is different from theirs, while also maintaining their own culture and practices.
4. Manage time and productivity
Students have busy schedules, sometimes struggling to balance between studies and activities. They will find their schedules more manageable with techniques such as time blocking (dividing your day into blocks of time and dedicating it to specific tasks) or pomodoro technique (splitting time to focus and time to rest) while preventing burnout.
Students are often told about the importance of having a network, but are rarely taught how to do so. Networking is more than just mingling with like minded people or sharing a common goal with a group. It's crucial to also know how to start (and maintain conversations) and add value to relationships.
Conflict is inevitable and some students tend to be avoidant when issues arise. Maintaining one's temper is crucial. Therefore, being taught how to process emotions, communicate the message clearly and de-escalate situations allows students to tackle conflict head-on, without resorting to anger.
Whether it is raising scores or salary, convincing people of your viewpoint or even deciding what to eat for dinner, negotiation is a strong skill to have. Students need to know how to accommodate multiple perspectives and needs while also expressing why they deserve to get what they are asking for without being self-centred.
Interested in a holistic programme that provides a boost to academic performance and also enriches a student with crucial skills? StarWorks is designed with these needs in mind. Developed by tutors from top universities, classes at StarWorks tackle complex topics that span multiple disciplines. Register or talk to us for a free trial class today.