Is Your Child's Smartphone Hindering His Social Skills?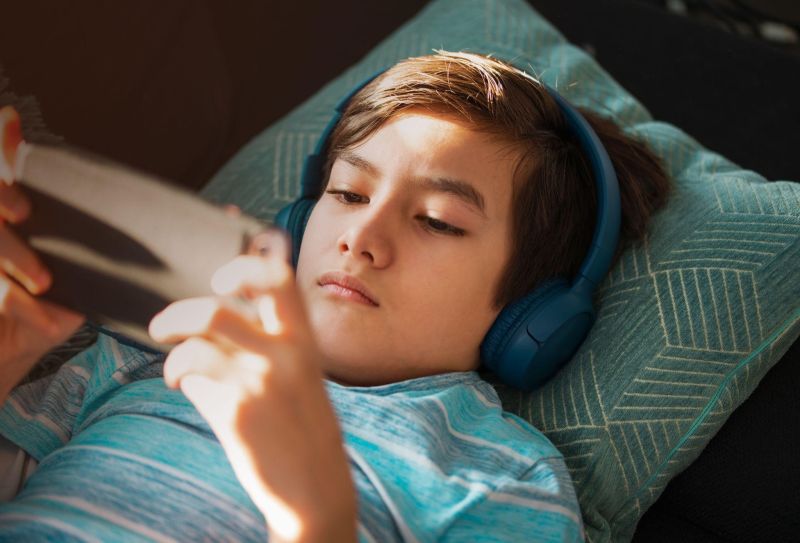 In this digital age, smartphones are indispensable. If you are a parent to young children, you may find it increasingly difficult to get your kids off their phones. This is compounded by the COVID-19 pandemic, which has turned remote learning into a new norm across the globe. This means that your child, who may already be spending long periods of time in front of screens, would be staring at screens even more now.
Apart from inappropriate content, excessive smartphone use in children is also a cause for concern. Too much screen time can have adverse effects on a child's development and social skills.
How excessive screen time inhibits the development of social skills
When children spend more time looking at a mobile device, it means they have less time interacting face to face with other people. Moreover, if a child relies on electronic devices like smartphones to communicate, they risk losing their social skills. Over time, children may become detached from others' feelings and find it difficult to interpret non-verbal emotional skills.
One study by UCLA found that excessive screen time may have negative effects on a child's ability to understand emotions. The study involved two groups of six-graders from a California public school. One group spent five days at a nature and science camp with no access to any digital media, while the other group spent hours each day on their electronic devices.
After that, the students were shown videos and pictures of happy, sad, angry and scared faces to test their comprehension of non-verbal emotional cues. Researchers found that children deprived of all digital media performed significantly better at interpreting emotions than those allowed to access social media.
The findings suggest that face-to-face interactions are crucial for children to learn non-verbal emotional cues – communication via text messages and social media should not replace genuine human interaction.
However, smartphones can be beneficial to children, too.
Despite the controversy surrounding smartphone usage in children, smartphones can have positive effects on children – if they are used in a proper and controlled manner, that is. For example, children can engage in interactive learning experiences with smartphones, which can be a more effective way of understanding concepts than textbook learning.
If used appropriately, communication platforms like instant messaging and social media can promote good social skills in children. Even though it's not face-to-face communication, it can still be useful for children to support their in-person relationships.
Other benefits of smartphone usage for children include allowing them to develop peripheral vision through playing mobile games, become adept at rapid web searches, make quick decisions and pick up multitasking.
What can parents do to promote healthy smartphone usage?
To allow children to reap the full benefits of smartphone usage and avoid the negative effects, parents have to play an active role in regulating their screen time and digital media consumption. Here are a few things that you can do to ensure healthy smartphone usage in your child:
Limit screen time. There are certain apps that can help you have better control over your child's screen time and media consumption.
Monitor your child's social behaviour and keep a lookout for warning signs, such as a lack of interest in socialising and other behaviours that are out of the norm.
Be a good role model and practice healthy smartphone use.
Make sure smartphones don't interfere with opportunities for play and socialising.
Encourage children to put away their phones during mealtimes.
At the end of the day, smartphone usage is a double-edged sword – it is up to parents to step in and take the necessary steps to promote healthy smartphone usage.
Need some enrichment activities for your child for more meaningful screen time? PrepWorks is pleased to offer skills development programmes for children in Malaysia. Browse our course offerings today.