Santa's Tank Holiday Workshop
Start up a simple business with Santa's Tank!
[sharethis-inline-buttons]
9-11 years old
1.00pm – 3.00pm
12-14 years old
4.00pm – 6.00pm
Start up a simple business with Santa's Tank!
The world is not like what it was before, and to prevent children from relying solely on the job market in the future, they need to have an alternative route to chart out their own future by running a small business. This course aims to equip them with the skills, basic tools and structures they need to do so. In line with the Christmas season, we're hoping to tie in with the spirit of hope and giving – participants will focus on more meaningful business ideas that help and give hope to others.
The course is based on the Shark Tank concept, where students spend 3 days learning how to set up a business and present their latest business ideas to a group of 'Santas'. The panel of Santas are investors that will choose which business ideas to invest in to validate them.
At the end of the workshop, participants should be able to:
Learn how to use the Lean Canvas Model in a simple manner

Work and collaborate as a team

Conduct research independently

Think critically from a business standpoint

Identify what is crucial to ensure their success in the future

Be more sympathetic and empathetic towards the needs of others

Present their ideas to a group of people
Day 1
Visioning Process

Identifying Problems & Solutions (Products & Services)

Forming a team
Day 2
Using Lean Canvas model – Identifying Target Customers Profile

Identifying Possible Competitors

Simple Cost & Revenue Analysis
Day 3
Identifying a Key Metric for Business Success

Reflect & Learning on Lean Canvas Business Model

Preparing a Marketing Pitch for Santas
Day 4
Pitching their ideas to Santas
Level 3
Years 5 & 6 (9-11 years old)
1.00pm – 3.00pm
Dates:
Dec 19 – 22, 2020
(Total 4 Sessions)
Level 4
Years 7 & 8 (12-14 years old)
4.00pm – 6.00pm
Dates:
Dec 19 – 22, 2020
(Total 4 Sessions)
Andrew Ng
BAS Psychology and Economics, University of Sydney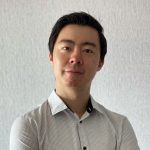 Andrew graduated from University of Sydney in Psychology and is a certified professional coach and facilitator. He runs his own coaching practice, Scaling People Asia PLT and has coached over 200 clients. He guides people to discover themselves and their potential while developing clarity on how to move forward wherever they are in their lives. He aims to equip children with skills, know-how and experience in setting up businesses to help them realise their ability to serve the greater good of humanity for generations to come.