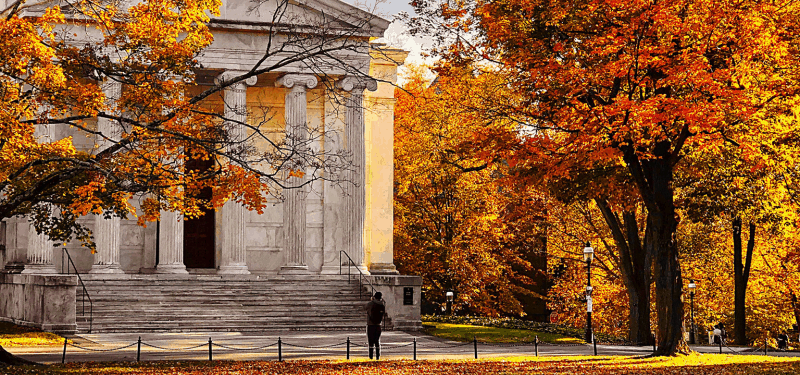 Guide to University Admissions
Preparing for university admissions can be a daunting and confusing process, especially if one's goal is to go for a top university like Oxford, Cambridge, Russell Group Universities or Ivy Leagues. In this article, we will cover the main aspects of university admissions and provide some insight on how PrepWorks can assist you in improving your chances.
The path to top universities is a challenging one, and we've provided an explanation on what parents and students can focus on in our e-book Roadmap to Oxbridge. Additionally, we also have a few tips for getting into a competitive university in this blog post. 
Where do I start?
University admissions requires thorough preparation due to its highly competitive nature. The main areas students need to focus on is building an impressive profile; having in-depth knowledge of their area of study; and finding the best course and university for them. Having a clear idea of which university and course to apply to gives them an opportunity to focus on specific gaps to improve.
PrepWorks provides Top University Admissions Guidance to help students iron out all the details before they sink their teeth into intense preparation. Students get to identify the course they should go for and speak with subject matter experts to learn more about it. Recommendations on how to boost their profile via work experience or extracurriculars will also be given. The tutor will also outline the best strategy to apply, provide updates and insights.
When do I start?
Admissions planning would be based on the student's year of application. Ample time is important to ensure that the student gets to work on all aspects of their application, including improving on their subject knowledge and ensuring that they do well in their pre-university examinations. For more in-depth information and a sample timeline, please refer to this post. 
What is a personal statement or college essay?
For UK institutions, the personal statement is a vital part of your application. It puts who you are, what you've done and what you are capable of in one statement to go along with your transcripts and certificates. What to write about can vary from student to student, as they all have different experiences and come from different backgrounds. You want to present yourself in the best light to show the university why they should pick you.
For US institutions, students will submit a college admissions essay instead of a personal statement. The college essay has different requirements compared to a personal statement, but the goal remains the same: to convince admissions officers that you are a student who belongs in their institution. Students need to go beyond just grades and scores, but also explain what they can bring to the college community.
In order to produce an effective essay, individualised guidance is necessary. PrepWorks offers Personal Statement Writing or College Essay Writing to help students craft their best work until it is ready for submission.
What exams should I take?
Entrance exams for top universities and colleges are known to be tough. Students often find that what they learned in their pre-university courses to be insufficient. Some courses have subject specific entrance exams such as the Sixth Term Examination Paper (STEP) for Mathematics under University of Cambridge, Law National Aptitude Test (LNAT), or University Clinical Aptitude Test (UCAT). Some courses require students to take a more general test such as Thinking Skills Assessment (TSA) Oxford to study courses such as Economics and Management, Psychology or Linguistics.
Working with course-specific tutors who have taken the entrance exams themselves can help arm students with the know-how and strategy to answer challenging questions. That is why students sign up for Entrance Exam Preparation with PrepWorks.
Must I go for an interview?
Yes! Interviews are there to help admissions officers assess a student's capabilities. While not all candidates who are interviewed will be given an offer, candidates are required to undergo the interview process in order to be offered a place. Students will not only be tested in their ability to express their thought process, but their academic prowess and familiarity of the subject as well. 
The prospect of being interviewed can be very intimidating. Mock interviews, feedback and coaching sessions help build confidence and familiarity with the process. Therefore our tutors help students build basic interview skills and work on actual subject-related interview questions through our Interview Preparation. 
Everyone has a chance of getting into a top university and being fully prepared for your university admissions pays off. Give it your best shot and go beyond just general advice. Work with us to identify your personal gaps and strengths by registering for our University Admissions Guidance. Or demystify the top university admissions process by booking a free consultation with us!