Are you the ideal candidate for US institutions?
Students taking the next step in their education sometimes find the application process confusing. While sending in transcripts of your good grades are a given, universities and colleges look beyond just that. No matter which institution you intend to apply for, your application will be given careful, individual consideration. Admissions officers take a holistic approach and seek to understand you as a person and figure out the potential you have. Here's a few criteria of what US institutions are looking for.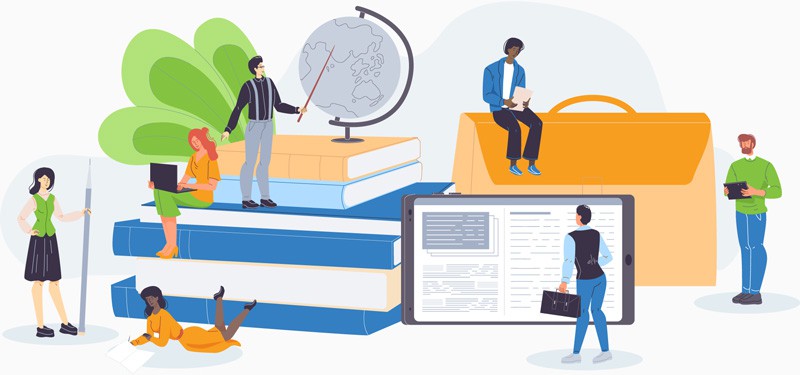 A positive attitude towards studies
Institutions want students who have a passion in learning, and how students can show this is through not only their results, but the subjects that they take on. Studying difficult subjects versus padding your transcript with easy As shows that you're maximizing your academic potential. Embarking on projects that further your interest in a subject also enforces the idea that you are driven and willing to commit.
Talents beyond academics
All your extracurriculars in school are not for naught, as they show admissions officers how much effort you put into your interests outside of academics. Your ability in sports or art is a sign of dedication and that you are a well-rounded individual. If you hold a leadership role in a club or society, you prove that you are able to hold responsibilities and work with others to succeed. Being a student in tertiary education means that you are expected to make use of all the institution has to offer and that goes beyond their library and lectures.
Perseverance and independence
Your studies in tertiary education will not be an easy one, and your potential to complete your studies will be gauged during the application process. Can you succeed despite all the difficulties you will encounter? Do you have the mental fortitude and maturity to stay motivated? Are you able to handle the potential pressure with grace? Besides that, your ability to take initiative to think, work or study on your own is highly valued.
Community contribution
Admissions officers look for students who are community conscious. Taking part in projects that help the underprivileged or the community shows empathy and concern for others. Students like that can benefit from and bring benefit to the institution and people around them. After all, the pursuit of education is not only for personal improvement, but how you can change society with your knowledge and abilities.
It's no doubt that your application will be one of the thousands that an institution receives, that is why your application needs to stand out. Admissions officers will look through your application meticulously and imagine what it would be like to have you as a student, coursemate or roommate. One of the best ways to ensure that your application is memorable and that you have the qualities they are looking for is through your admission essay.
Writing a good essay is not easy, and coming up a compelling one that will help shape your future would require guidance and practice. Prepworks is hosting a two-day US Ivy League Essay Writing Workshop that covers not only the essay writing process, but also provides you some insight on what it takes to get into top US institutions. Our workshop is hosted by a tutor who has experience in guiding prospective university students into Ivy League colleges in the US including Harvard, Princeton and top Russell Group universities in the UK. Sign up for our workshop today by clicking on the link below!