The Ideal Strategy for Studying Medicine in the UK
Start prepping for your studies in the UK today.
Price : RM 50
Student Price : RM 25
With success rates for international students at around 7%, studying Medicine in the UK is extremely competitive.
Medicine is a tough course to study in and an even tougher course to get into if you're aiming to study in the UK. The low success rates for international students means that even the best of the best might miss their chance of being accepted. Some students have the misconception that preparing at pre-university is the best time to begin, when in truth, preparation should start early, when they are studying for their upper-secondary examinations.
The Ideal Strategy for Studying Medicine in the UK is a talk for those seeking to pursue medicine in the future. It will cover what is the best way to prepare for your studies, specific skills you need to nurture and extracurriculars you should focus on to ensure that your profile stands out among others. PrepWorks has been working hard with students to get into top universities in the UK and US for over 5 years. Get a headstart on university preparation with us.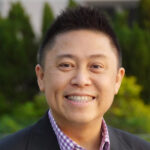 Andrew
St. Louis University, University of Toronto, University of Cambridge, and McGill University
Andrew completed his training in medicine, pharmacology, cardiovascular physiology, and molecular neuroscience at St. Louis University, University of Toronto Trinity College, University of Cambridge Emmanuel College, and McGill University, respectively. He received an Alzheimer Society Canada Research Award and fellowships from the American Psychiatric Association and the Royal College of Physicians of Edinburgh for his contributions in dementia research and psychiatric education. Before moving to Malaysia, Andrew was a Clinical Assistant Professor at the University of Hong Kong (HKU). He overhauled the undergraduate psychiatry teaching as the Director of Education within his department, held various leading medical education positions with the university, established the Neuro-dysfunction Research Laboratory, trained postgraduate research students and published in high-impact journals. At the Royal College of Surgeons in Ireland (RCSI), he has revamped the psychiatry teaching programme by pioneering different knowledge exchange approaches. Andrew has been actively involved in student selection at HKU and RCSI for over a decade.  With his senior academic and management roles, he has established connections with medical schools in many countries and very much understands students' needs.