UK Medicine Interview Workshop
Blaze your way through the final stage of your admissions!
You've made it to the final stage of your application: are you prepared?
For those awaiting their interview for medical school in the UK, getting as much preparation done as possible is crucial for their success. Interviews for UK universities cover more than just your personal goals and reasons for picking a course or university, it looks into your subject knowledge and ability to explain your thought process as well.
If a UK university has selected you for their interview, it shows that they see you as a highly potential candidate for their institution. You have been successful in your admissions or aptitude test, and your personal statement shows great promise. Therefore, it's highly important for students to push for success during this final stretch. The UK Medicine Interview Workshop covers techniques you need and questions that you will be asked during the interview. PrepWorks has gotten students into institutions like UCL and Imperial for medicine. Register today.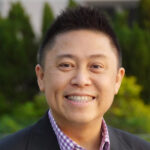 Andrew
St. Louis University, University of Toronto, University of Cambridge, and McGill University
Andrew completed his training in medicine, pharmacology, cardiovascular physiology, and molecular neuroscience at St. Louis University, University of Toronto Trinity College, University of Cambridge Emmanuel College, and McGill University, respectively. He received an Alzheimer Society Canada Research Award and fellowships from the American Psychiatric Association and the Royal College of Physicians of Edinburgh for his contributions in dementia research and psychiatric education. Before moving to Malaysia, Andrew was a Clinical Assistant Professor at the University of Hong Kong (HKU). He overhauled the undergraduate psychiatry teaching as the Director of Education within his department, held various leading medical education positions with the university, established the Neuro-dysfunction Research Laboratory, trained postgraduate research students and published in high-impact journals. At the Royal College of Surgeons in Ireland (RCSI), he has revamped the psychiatry teaching programme by pioneering different knowledge exchange approaches. Andrew has been actively involved in student selection at HKU and RCSI for over a decade.  With his senior academic and management roles, he has established connections with medical schools in many countries and very much understands students' needs.