Read This Before Applying to a UK University as a Singaporean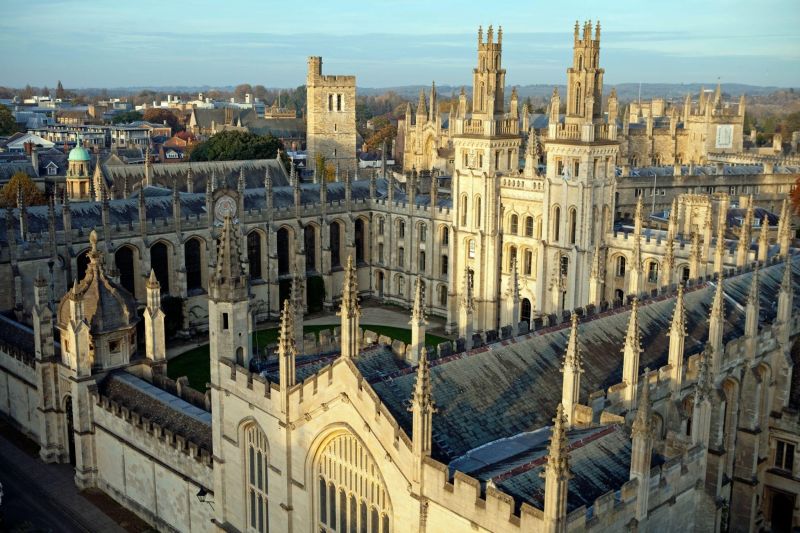 If you're a Singaporean looking to apply to a university in the United Kingdom (UK), you've come to the right place. The application process may seem complex and daunting, and the sheer amount of information online can be overwhelming to handle. Don't fret, though – here's your complete step-by-step guide to applying to a UK university (we promise it's not as complicated as it seems!):
The first thing you need to do is set up an account on UCAS, a central online platform that consolidates your applications to the various universities throughout the UK. Almost everyone who intends to pursue a degree in the UK will have to apply through the UCAS system.
You will be required to create a UCAS account the year before your year of matriculation. For example, if you intend to commence your course in 2023, you should be creating your account in early 2022, preferably before June. If you are a Singaporean male who needs to be enlisted in National Service, make sure to start your application two years before your year of study.
After you've filled in your particulars on the UCAS platform, it's time to decide on what and where you want to study. Some key factors to take into consideration include your interests, dream job, course fee and results. Some courses may require you to take aptitude tests, so make sure to check the entry requirements for the specific course(s) you want.
Keep in mind that you will be limited to only five study options when you apply on UCAS, so you will want to make informed and targeted choices in your application. This will increase your chances of receiving an offer for your desired course from your school of choice.
3. Choose Your Dream School
When choosing a university, here are some crucial factors to consider:
Strengths of the University
Don't just focus on the overall rankings and consider the subject rankings too. A university's academic strength may not be consistent across all subject areas, so you will want to make sure that your shortlisted universities are prominent in your intended areas of study.
Apart from rankings, you may also consider other factors like the campus environment and teaching faculty.  How's the campus diversity, and is there access to resources and networking opportunities for graduates? Is the teaching faculty reputable in their fields? Do some research or speak to a professional to figure out the teaching styles of each university and decide which suits you best before making a decision.
Tuition Fees & Living Expenses
Studying overseas can be expensive, so it's essential to consider your finances. Do up an estimate of how much you would need, including tuition fees, living expenses, health insurance, flight tickets, visa application fees and other miscellaneous costs. You may also want to look into the scholarships, grants and bursaries available to international students.
It is important to consider if you want a modern university in a brawling city (with endless activities) or a quiet university town with a unique and often picturesque campus and everything geared towards university students. Do you prefer the bustling city life with arts and culture at your doorstep, or the quiet countryside with abundant nature? Additionally, your study location will likely have a direct impact on your cost of living. A city university is more costly than one in a smaller town, especially for living expenses.
4. Prepare Your Personal Statement
When preparing your personal statement, it is crucial to note that you can only submit one personal statement for all of the courses that you're applying for. So, make sure you avoid mentioning any universities or colleges by name.
If you've chosen similar courses, you can discuss the subject in general and avoid mentioning course titles. If you've selected a variety of subjects, you may showcase your skills and academic interests relevant to the applied courses, such as problem solving and creativity.
In general, when writing your personal statement, you should consider the reason that you're applying to the particular course/university, what makes you suitable and if you have any relevant extracurricular, employment or volunteering experiences.
5. Keep Track of Important Deadlines
Some courses may have different deadlines, so it's essential to check the deadlines that apply to you. Aim to submit your application at least a few days or a week before the deadline to allow time for amendments and unexpected situations like system maintenance.
6. Apply For a Student Visa
Finally, make sure to apply for a student visa once you've accepted your offer. Bon voyage, and congratulations on starting a new chapter of your life!
PrepWorks is pleased to offer UK University Admissions Guidance to pre-university students in Singapore. Speak to our university admissions consultant today.