Get last minute special rates for our admissions services!
Is your application ready to go? Need some last-minute expert opinion on your personal statement for Oxbridge and Ivy League admissions or other top UK / US universities? We have admissions experts, Oxbridge and Ivy League tutors, ready to help you boost your chances of getting into your dream university.
Why choose PrepWorks? We're admissions experts focusing on top university admissions and we got 2 out every 3 students into Oxford and Cambridge in 2019. Our tutors have undergone the rigorous admissions process themselves and they'll be able to provide you with valuable insights and help you fix any gaps you may have, from ensuring you have optimised your selection of universities, chosen the right courses, to ensuring you are all ready for the upcoming entrance exams!
We're currently running a limited-time offer starting today on our 1-on-1 Admissions Preparations. Check out the flyer below for details.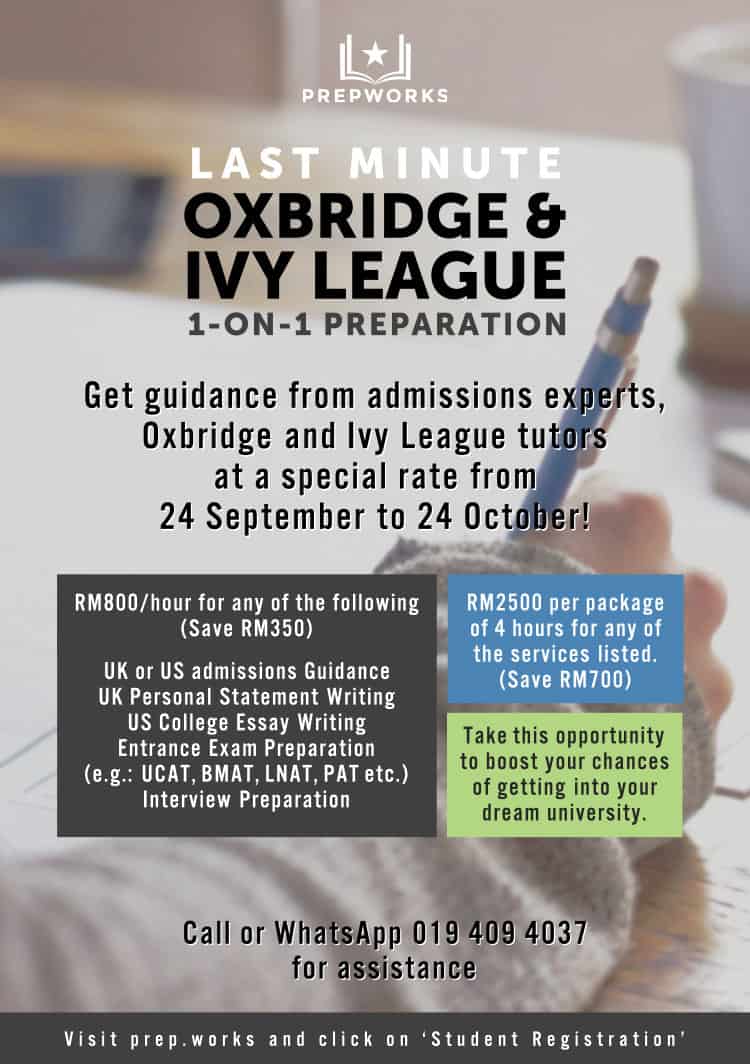 Interested? Click on 'Student Registration' to get our special rate. If you're not sure on what services you need, why not book a free consultation with us? Use the 'Book Consultation' button to do so.