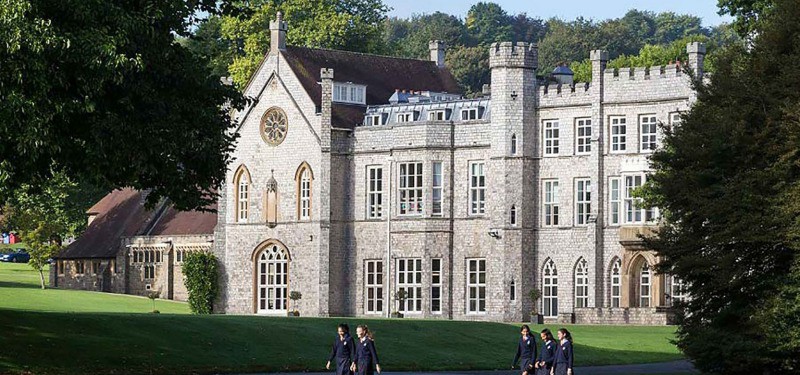 What You Need to Know about UK Boarding Schools
Boarding schools are known for their reputation in offering world-class education, pastoral care and comprehensive facilities. Learn about the benefits of boarding schools through this post. We at PrepWorks aim to help inform parents who are interested in sending their children to boarding school through our articles. In this article, we'll look at the basic information about boarding schools. 
What is a boarding school?
Boarding schools are schools that provide students a home away from home in the institutions themselves. These schools are often well-equipped with facilities, teacher support and extracurricular activities to provide students a balanced lifestyle. Students are expected to stay there on a termly basis (students get to return home during holidays or breaks) or weekly basis (students get to return home during the weekends). Flexi boarding schools do exist, but vary in conditions and rules.
Types of schools
There are several different types of boarding schools that parents can choose from. Commonly, these schools are categorised into boys boarding schools, girls boarding schools and co-ed schools. These schools usually do not differ much in terms of the education quality and pastoral care they offer, just the gender they admit. Co-ed schools will allow boys and girls to socialise, eat, study and perform co-curricular activities together but they have separate boarding houses and boarding facilities for their needs. Some other types of boarding schools are mentioned below.
Example of Girls' Boarding Schools: Wycombe Abbey, Heathfield School, Benenden, Headington School, Cheltenham Ladies' College
Example of Boys' Boarding Schools: Eton College, Harrow School, Winchester College, Abingdon School, Radley College
Example of Co-Ed Boarding Schools: Charterhouse, Bromsgrove School, Marlborough College, Rugby School, Sevenoaks School, Wellington School, Oundle School, Haileybury
Prep schools are private, independent boarding schools that provide students an early experience of boarding life. These schools cater to students between the ages of 7 to 13. Students are taught and prepared for the Common Entrance exam, which is taken into account when students are applying for independent senior schools. Prep school students get to study at the senior school their prep school is attached to after graduation, or progress to any other schools in the country.
Private Sixth Form Colleges provide an alternative for students who want to pursue their A Levels. These colleges are usually highly academic and provide a good environment for students to thrive in. In smaller classes and an education-focused environment, students in these colleges tend to do better in exams, boosting their chances of getting into top universities in the UK.
However, these are sometimes deemed as not offering the full British Boarding School experience as they are more international in their environment, do not offer as much co-curricular activities and are not as "traditional" in their approach to British Boarding School life (i.e. no mandatory activities for the whole school like chapel in the morning, Christmas Carol Services, no traditional British Boarding school sports like Rugby and Lacrosse etc.)
Example of Sixth Form Colleges: Oxford Sixth Form College, Cardiff Sixth Form College, Concorde College
Boarding schools have different age limits and entry requirements, so it's best to find out which schools suit your child's needs before planning their application.
How do I get my child into a boarding school?
Enrolment processes can vary from school to school, but all prospective students will need to go through admissions exams. As students are expected to maintain the academic standards of the school, the process of getting is highly competitive. Students will need to do very well in these exams (such as the Common Entrance exam) in order to gain a place in top boarding schools. The exams cover core subjects like Maths and English plus other subjects. If a student wishes to enter boarding school at the beginning of GCSE or A levels, they may also be tested on the specific subject they intend to study.
Besides that, your child is also expected to prepare for an interview as part of the application. Entry to a top boarding school requires a lot of research and preparation, but the rewards you receive are tenfold. Therefore, if you're looking for someone to discuss boarding school options for your child, you can register for our services by click on the button below.