3 Benefits of Attending a UK Boarding School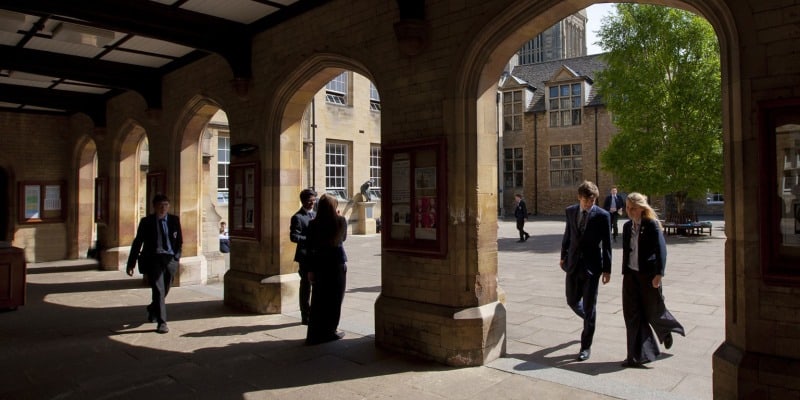 Boarding schools provide a fantastic opportunity for students to grow and learn in ways that regular schools cannot, where students live where they learn and are welcomed into a community that supports their education and well-being. Read more about UK Boarding schools in this post. We have an upcoming post about top UK Boarding schools as well, so stay tuned!
In this post, you get to find out more about the benefits of attending a boarding school in the UK.
Boarding schools pave a path to top universities
Known for their high standards of education, boarding schools provide a good learning environment for students aiming to get into top universities. Students get to focus on their education with fewer distractions as they would have in day school. They get to make use of the school's facilities and receive support from teachers and other students even after school hours. Boarding schools can also provide specialised support for students preparing to enter university to ensure their chances of entering and securing their first choice degree. It could also be the exposure that they get to a plethora of activities they could have talent in (like Lacrosse, Drama etc.) which are generally of higher standard in the UK compared to in SE Asia. 
Students develop skills beyond the classroom
While it's well-known that boarding school students learn to be independent, they also pick up additional skills that are crucial for their success. As they are expected to self-regulate, they will be able to manage their own time, improve their self-discipline and their study skills, leaving them more prepared for university and living on their own. Boarding schools also allow students to explore their interests and talents through extracurriculars, allowing them to hone their skills or even win awards for their abilities.
Students get to be part a community like no other
Students in boarding schools are not just left to fend for themselves without help. Nurturing boarding staff and teachers are always present to support them 24/7. Students not only receive pastoral care from highly trained teachers in school, but their peers as well. They will be surrounded by like-minded high achievers who will become good friends that motivate them through their studies. Positive peer pressure is more likely especially with regards to after-school discipline in getting work completed and on time. In a boarding school community, students get to build long-lasting friendships and interact with other international students, developing their social skills and emotional intelligence. 
Attending boarding schools in the UK can provide a distinct advantage for students and help them rise above the rest. If you're interested in finding out if boarding schools in the UK and US are suitable options for your child, feel free to contact us at PrepWorks.