8 Benefits of Public Speaking for Children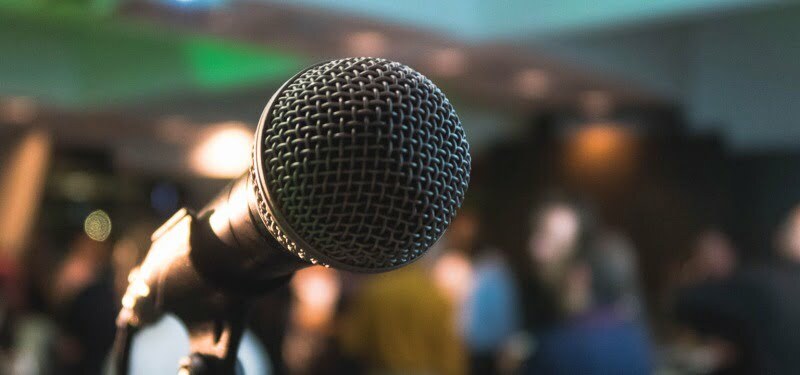 Isn't it odd that public speaking isn't commonly taught in schools and only in elective classes or clubs? Everyone remembers a time where they had to speak in front of an audience. Whether it was a class presentation, a research proposal or a small speech, most of us would remember the dread we felt. No matter how much we prepared, it just never seems like enough. Why weren't we given the opportunity to pick this up during our younger years?
Public speaking is a very important skill that most students should have. While some students are naturals in front of an audience, others falter in fear of embarrassment. Learning about public speaking is not only about oration, but provides other benefits as well:
Improved communication

Communication is more than just speaking. When someone practices public speaking, they also learn how to write a speech that is clear and convincing. They practice methods that help them convey their ideas effectively.

Confidence

Speakers get to practice and perform with a smaller audience – their classmates and teacher – which provides a positive and encouraging environment. Here, they get helpful input and a boost of confidence.

Critical thinking

When planning and writing a speech, a speaker must also analyse their content. They need to do their research and think about points that are relevant to the audience. Critical thinking plays a crucial role here.

Forming opinions

To follow up on point 3, as speakers prepare their content via research and analysis, they will be able to understand a topic at a greater depth. This will also help to form their own opinion or stance regarding more complicated issues.

Art of persuasion

Learning how to convince the audience is not only for personal gains, as the speaker needs to consider what argument works and what won't before speaking. Instead of whining or demanding things, they can now persuade instead!

Planning and organisation

When creating speeches, speakers need to organise their information and plan how they will convey it. This helps them put their writing skills into practice, where they learn how to maximise the effectiveness of their speeches.

Better vocabulary

On top of organising their script, speakers will also need to find the most powerful or suitable words to make their speech more persuasive. This means learning more words to make themselves sound more eloquent or convincing.

Clearer speech

Sounding articulate is an important part of public speaking. With public speaking, people get to practice speech cues and clearer pronunciation. All this, along with a confident tone, helps convey a message clearly and concisely.
Eager to have your child try out public speaking? Want to take their presentation and speaking skills to the next level? Sign up for our Public Speaking workshop today. This 5-day course covers essential skills of public speaking and helps build their confidence. 
Additionally, a good way to boost your child's speaking skills at a primary level is with PrepWorks Academy. These classes not only strengthen subject knowledge, but also encourage class discussion. With small class sizes, every student gets a chance to voice out their opinion or ideas.