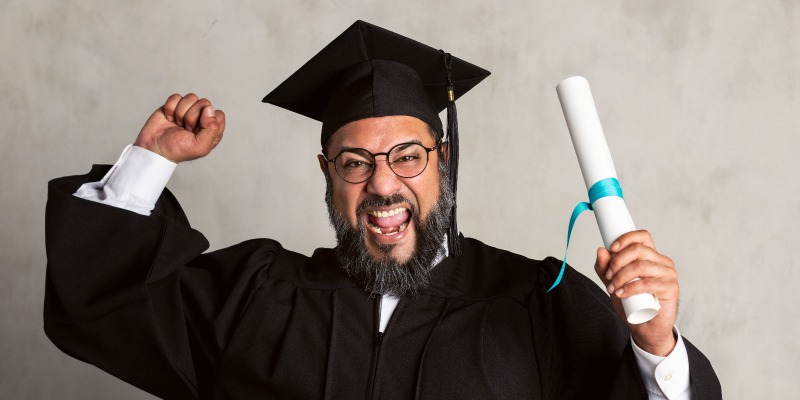 4 Reasons Why a Postgraduate Degree Can Benefit You
Ever felt that there's more to your field of study than what you picked up in your Bachelor's degree? A postgraduate degree is a great way to upgrade yourself and your job prospects. Here's three reasons why a postgraduate degree can help you:
1. Specialise in your field
Postgraduate study allows you to learn from the experts in your field. You not only get a chance to expand your knowledge, but focus on a specific area with your research. This research also allows you to delve deeper in our existing knowledge and contribute information to fill in the current gaps. You might even discover something new!
2. Level up at work and employment opportunities

If you already have a role at work, a postgraduate degree is sure to boost your expertise and earnings. As postgraduate degrees require more collaboration and research, you also get a chance to widen your network and be connected with like-minded individuals or even work with people who have written your bachelor degree textbooks!
3. Gain transferable skills
Postgraduate studies pushes you to further develop your skills that are valued in the workplace. You will be equipped with critical thinking skills and be able to manage projects. On top of gaining valuable skills that employers want, these skills will also help you in your daily life. Being self-motivated and able to work independently or with others? Yes please!
4. Get into your dream institution
Always dreamed of learning in a top institution but didn't get in? Even the best and most capable students get passed on due to the competitive and limited nature of top university entry. With postgraduate degrees, you get another chance to learn in institutions such as Oxbridge or Ivy Leagues, as long as you have a 2.1 (second-class honours, upper division) or 1st-class honours in your first degree.
Postgraduate degrees come with part-time options for working students and can provide a lot of new perspectives or opportunities. If you're interested in pursuing a postgraduate degree, consider talking to us at PrepWorks. We can make it happen by providing help with course or scholarship applications, and picking the best institution or subject for your needs. Book a consultation today!