Register for PrepWorks Academy this Summer!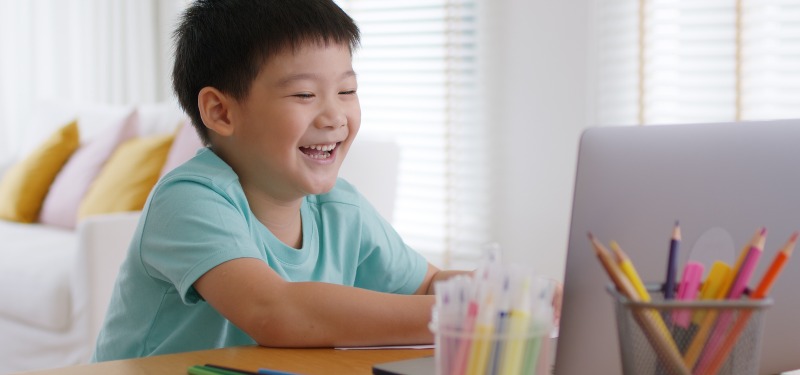 The summer holiday is a great time for children to unwind and have some fun. If you're thinking about helping your child stay academically active, check out PrepWorks Academy!
PrepWorks Academy is our Primary level programme for students aged 5 -12 that is based on the National Curriculum of England. Your child not only gets to catch up on studies and keep their minds engaged, but also get to spend time in a positive learning environment where discussion and meet new friends. As classes are short but fruitful, they have plenty of time for other activities too.
Students from Year 1 (5 – 6 years old) can take this opportunity to speed up their learning with our fun-filled class and activities that help them get ahead in school. Students in Year 4 (9 – 10 years old) onwards are also exposed to international school level of education and given a chance to further reinforce their English skills. 
For the summer holidays, we're offering a special promotion for students who refer a friend. You will be eligible for 10% off if you refer a friend who signs up and 20% off if you refer two friends! Pick a subject you want your child to focus on or take our basic package for more savings. Our billing is month by month and there's no deposit required too. Register today by using the link below.
Read what our students have to say about PrepWorks Academy:
"I've come almost top in my class for English at physical school after 2 years with PrepWorks Academy doing English with Ms Wan Ting. I've asked my mum several times if I could replace school with PrepWorks because it is so fun."

Zoe Yeo, Student
"We are the parents that believe education and learning do not necessarily come from a school environment. Here in PrepWorks, we do not worry if she is missing anything academically because at PrepWorks, the tutor is a facilitator that makes the lesson interesting and provides chances for the children to really participate in their learning process and acquire the knowledge. From our observation, the tutors are also great in redirecting the children especially when they get too excited on certain topics. Azra is keener in learning compared to before."

"The Art of Teaching is the Art of Assisting Discovery". – Mark Van Dorren

Firdaus & Azizah, Parents