PrepWorks Academy is Open for Registration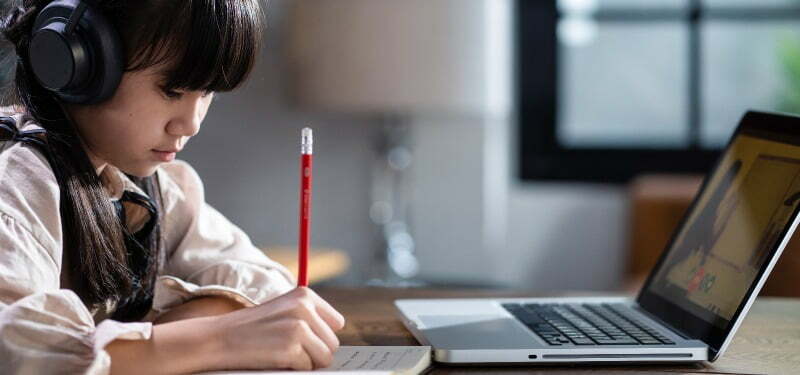 Looking for an affordable education programme for your children? PrepWorks Academy is accepting registrations. Lauded by parents and students as an engaging way to learn, our academy is setting up for 2022 to be even better than before!
What is PrepWorks Academy?
PrepWorks Academy is a fully-online after school education programme that can be used as a supplementary boost for your child's education, or even as a main source of education. Our curriculum is based on the National Curriculum of England. A schooling year has three terms, with assessments and reports provided at the end of each term.
The Academy was set up by parents, who are educators themselves, jaded from their children's negative experiences with online learning. Online learning is usually associated with the idea of one-way teaching, where students end up disinterested and confused if they are unable to keep up. To prevent that, PrepWorks Academy classes are kept small to maximise engagement and communication. Students are able to interact with class materials, provide input and have their questions answered.
We provide a fully-online alternative for schooling to parents who want an online-only education for their child during the pandemic. With a stable internet connection, your child gets to take part in hassle-free and safe lessons from the comfort of your home. Our students come from different states and even different countries, providing an amazing opportunity for them to learn about each other and their culture.
PrepWorks Academy is also great for parents who want to expose their children to the global standard of education. Students from different schools attend PrepWorks Academy as a means to pick up new knowledge and skills while strengthening their English language mastery.
Why should you register with us?
We provide a different style of learning that is suitable for students from all education streams. Beyond academic excellence, students also need to develop 21st century skills to be able to adapt to our everchanging world. PrepWorks Academy is able to fulfil that need. Our team of teachers work hard to ensure that class practices critical thinking and gives them time to explain their thought process.
Our Academy is set up to be less of a financial commitment as well – with no deposits; no compulsory term payment; no textbooks and no resource or facilities fees. You are also able to freely select subjects you want your child to focus on, or get our basic package of Science, Maths and English for more savings.
Check out our page, download curriculum information and watch some videos of our classes using the link below!
Read what our students have to say about PrepWorks Academy:
"I love PrepWorks classes because it is so fun and interactive and we can do a lot of teamwork activities. Also, I get to learn a lot of new things and the teachers there are so nice that they let us discuss our answers and are very patient when we get wrong answers. And lastly, I love it that I could also meet many friends especially during the current pandemic situation."

Mia Aryssa, Student
"We are the parents that believe education and learning do not necessarily come from a school environment. Here in PrepWorks, we do not worry if she is missing anything academically because at PrepWorks, the tutor is a facilitator that makes the lesson interesting and provides chances for the children to really participate in their learning process and acquire the knowledge. From our observation, the tutors are also great in redirecting the children especially when they get too excited on certain topics. Azra is keener in learning compared to before."

"The Art of Teaching is the Art of Assisting Discovery". – Mark Van Dorren

Firdaus & Azizah, Parents