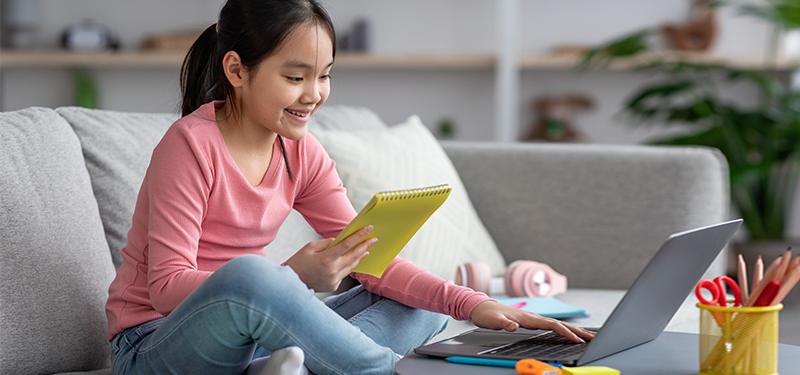 Nurturing Independent, Adaptable Learners
The idea of education is one that changes frequently with society's demands and the technology we have. In recent times, the paradigm shift in learning has become more and more apparent. Education systems are moving towards creating independent learners, even at a primary level.
When information is so readily available, education is less about imparting pure knowledge, but focuses on what students can do – students are expected to pick up skills, detect implicit intentions and interpret information. These skills are not established overnight and the curriculum in school pushes a child slowly towards that direction.
The role of a teacher is also changing. Rather than a 'sage on stage', teachers now take on a more 'guide on the side' role. This is because one-way learning will not be able to achieve the current goals of education. Teachers want to see students apply and adapt what they have learnt in different scenarios rather than regurgitate facts. 
PrepWorks Academy works to nurture students that are self-sufficient. By utilising technology and online tools, our multimodal lessons keep students fully engaged and get them involved in the process.

Sounds too good to be true? Here's a testimonial from a parent:
What we like about PrepWorks: 

A set schedule for class time. We had an experience with another online program where the class time is not the same each day, which made it hard for the students and us, the parents, to follow. 

Rich course materials and competent tutors. From the daily worksheets, we can see that the tutors have spent a good amount of time preparing the learning material to ensure the students are learning on par with their grade level at physical schools. 

Small class size. Fewer than 10 students per class are great with online learning as the students get good attention from the teacher. They are also more focused on their learning compared to classes with 10 or more kids. 

We really recommend PrepWorks Academy as we have 5 students signing in to PrepWorks classes from Phnom Penh, Cambodia every week.
Use the link below to register for PrepWorks Academy or ask for a free trial today.