8 Activities to Teach Children about Sustainability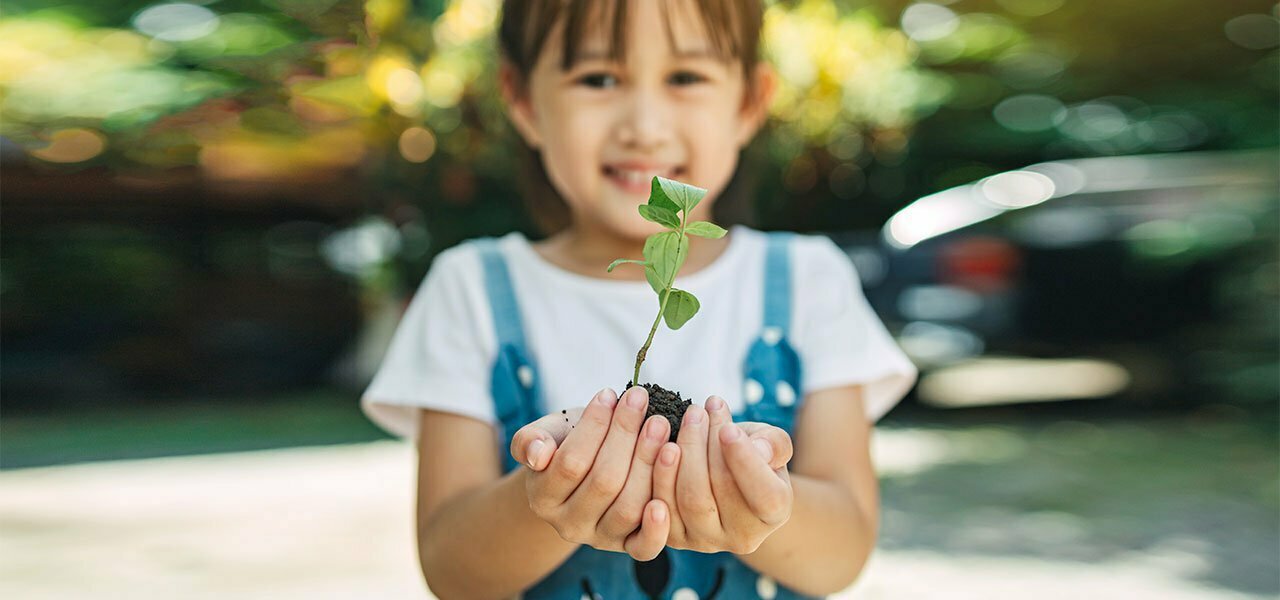 Learning about the importance of the environment is a crucial part of growing up. Can there be a future without a planet to live on? Faced with the devastating effects of climate change and plastic waste, children need to learn how they can create a sustainable future for themselves. Here's 8 activities you can do at home to encourage children to think about sustainability.
Sort your trash

Encourage sorting trash before throwing them away. Some things we throw can be recycled, reused or composted. Prepare different containers for each type of waste. Children get to exercise thoughtfulness when disposing rubbish and also actively think about ways to reduce waste. Learn more about the 3Rs in waste management here. Another thing you can do is to donate unwanted items such as clothes or toys. Have your child clear out toys and clothes that they do not want or need. There's often an organisation in your area looking to help give unwanted items a second chance. Check out some places you can donate to in Klang Valley.

Address food waste

Unfinished food seems like a minor issue at home, when it's just small scraps of food being thrown or composted. However, it adds up when we account for every household. Promoting the 'clean plate club' at home helps, but it's also important to ensure that children aren't forced to overeat. Here's an interesting resource on food waste.

Grow a garden

Learning to grow plants helps children understand the environment better and teaches them responsibility. It's also a great way to put the compost from food waste into good use. Get kids involved in the garden or grow easy-to-care-for plants such as mint, basil or microgreens (which they can harvest and eat!). Set up a small compost bottle with kids with this guide. You can also get started on microgreens with a microgreen starter kit.

Shop smart

Smart shopping while thinking about the environment can be put into practice with children. We should aim to buy local (to reduce emissions from shipping) and buy sustainably (reduce single-use packaging). Buying local produce can cut greenhouse gas emissions by as much as 95%! Give kids their own reusable shopping bag and visit farmers' markets so that they can be aware of the steps they can take in sustainable buying.

Save water

Water is a limited resource and we tend to take it for granted. Malaysians consume (use and drink) an average of 201 litres of water per person, per day, a daunting figure compared to WHO's recommended 165 litres per day! Avoid wasteful water consumption by reusing water (such as watering plants with water used to wash rice) and avoid running the tap while brushing teeth. The Environmental Protection Agency has a good guide for children.

Go for a neighbourhood cleanup

A neighbourhood cleanup helps create awareness on littering and gives children a chance to explore an area. With the right tools and supervision, it can even become a monthly activity or a fun event that they can organise. Pair it with fun activities like visiting nature spots (beaches or hiking trails) to help them appreciate nature as well. Here's some steps kids can follow on setting a neighbourhood cleanup.

Avoid buying new things

Using what you have creatively is good for the environment and your wallet. Encourage children to refashion their old clothes into new ones. If they want a new toy or item, have them find out if they can DIY it with materials you have at home. You get to reuse, reduce and upcycle. Here's two guides using recycled materials to inspire their next project.

Educate

Give children access to books and resources that teach them about sustainability. They get a preemptive understanding of science and geography on top of learning how to care for the environment as well. Want to know what books to get? Here's a helpful list of 100 books to teach children about the topic. Additionally, show them a video to help educate children on where their trash goes.