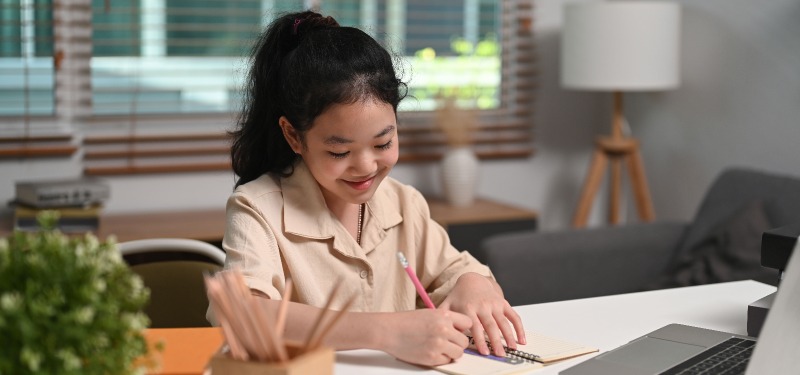 Give Your Child the Best Head-Start with StarWorks
Want to prepare your child for their best university entry and beyond? Our new StarWorks online programme captures both hard skills (English and Maths, think essay competitions and Olympiads) and soft skills (like study and time management) that help turn your child into top-university-student material!
Developed by Oxford and Cambridge graduated professional tutors, some with 15+ years' experience coaching students who make it to Harvard and Oxford University, StarWorks is an educational programme that recognises the importance of strong foundational skills. With their expertise, and PrepWorks' experience with getting over 95% of our students into the best universities in the world, we've identified key skills and topics that unleash a student's true potential. Students who've managed to hone these skills during their formative years become adaptable, driven and worldly-wise, ready to take on any challenge and thrive – the key is to start in-building these skills early!
Give your child a head start towards becoming empowered, independent individuals.. Find out more about StarWorks at our link below! We're providing a special promotion this Merdeka month. Register before noon (GMT +8) 16 September and enjoy 15% off. Siblings will also get an additional 5% off!