PrepWorks aims to impart 21st century skills such as critical thinking to improve a student's ability to process information and giving them a place to discuss their thoughts. In line with this goal, we will be providing parents a monthly reading and discussion activity for 2022.
Have the student read this short passage and discuss the questions at the end. We've also included an infographic for better understanding.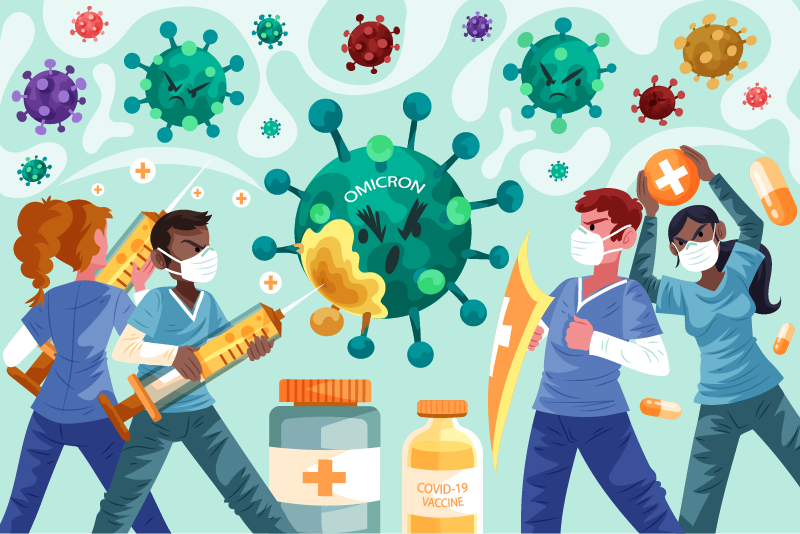 COVID-19 Variants – An Explanation for Students.
You've heard of COVID-19 variants such as Delta and Omicron. What's so special about them? Let's find out!
What are variants?
Viruses can evolve or change in shape into different variants. This can change the way it behaves and how it affects people. As COVID-19 spreads quickly, it has a higher chance of changing its shape compared to viruses such as H5N1 (bird flu).
What does 'variant of concern' mean?
Some variants, such as the Delta and Omicron variant, can spread more easily compared to the other variants. Some variants can also cause more severe health issues. Variants that carry this risk are labelled as 'variants of concern'. This means that researchers and health experts are paying close attention to how this variant behaves.
Why is Omicron a variant of concern?
We know very little about COVID-19 and its variants. Researchers are still collecting information on how the virus affects people. However, evidence suggests that Omicron multiplies faster than the Delta variant and spreads easier. While it is said to be less deadly than the Delta variant, the extremely fast rate of spread means more people will be able to catch it, causing more hospitalisations and higher chances of other potentially deadlier variants to develop. 
On 18 January, 2022, the United States reported over 1 million new cases of COVID-19, compared to over 75,000 cases on 18 December, 2021, likely due to the effect of the Omicron variant. While the huge increase in cases is worrying, countries have also reported that hospitalisations and deaths are not increasing as much as the new cases.
What are we doing now?
Currently, researchers are studying the data of COVID-19 infections, including the Omicron variant. Health experts recommend booster doses for vaccines (an additional vaccine) to increase our level of immunity against Omicron. Unvaccinated people should get the vaccine as soon as possible, to protect themselves and the people around them. (Those with health complications should speak to their doctor before getting the vaccine).
Experts also mention that we should continue social distancing, wearing masks and keeping our hands clean.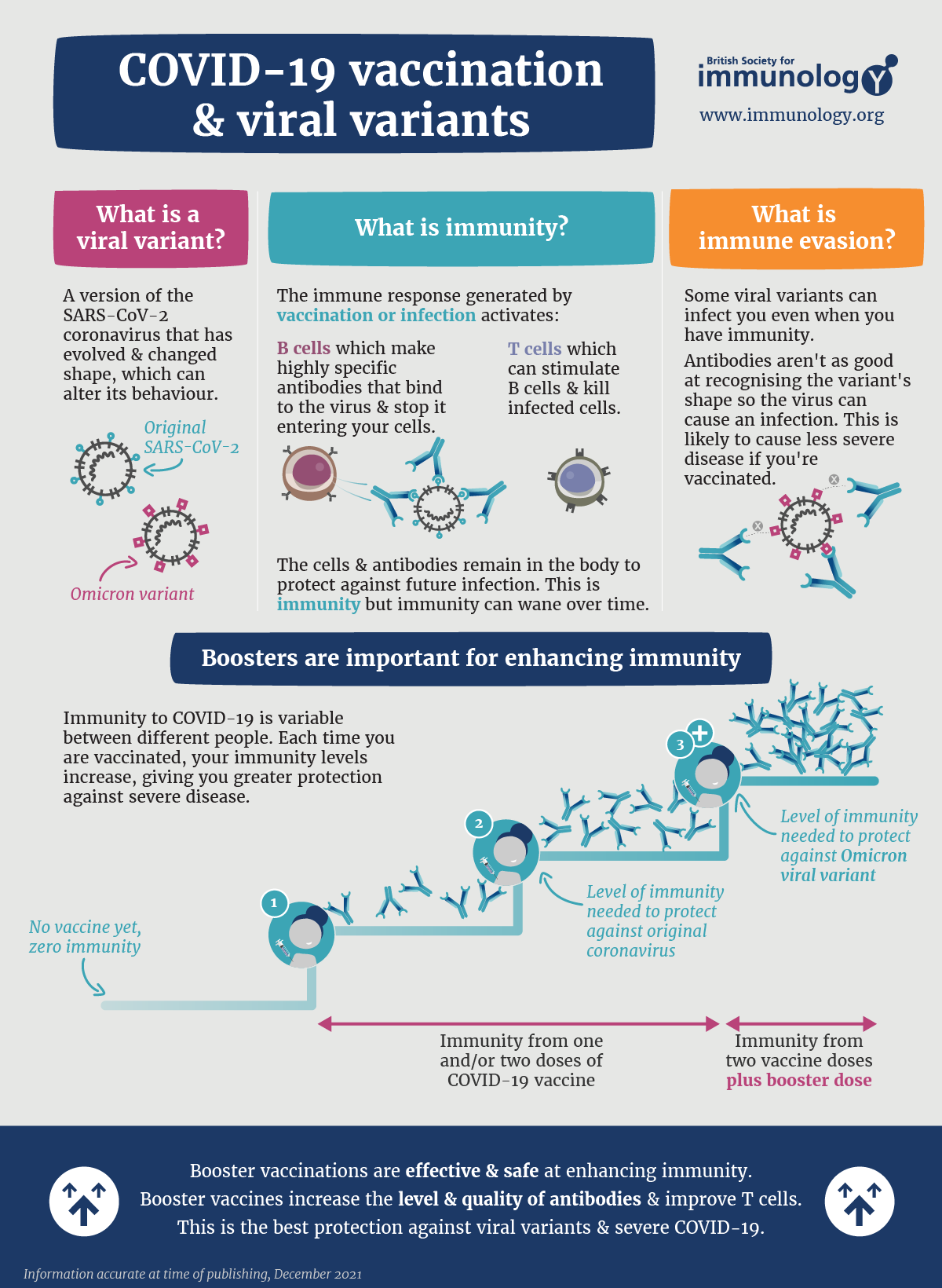 Post-reading activity
Discuss these questions with your child.
What do you know about COVID-19 variants?

Give two examples of COVID-19 variants.

Give one evidence that the Omicron variant spreads faster than other variants.

How can booster doses help prevent you from catching COVID-19?

If someone feels very anxious about the new variant, what would you tell them to help make them feel calmer?
Answers
Notes: Students can answer freely based on their understanding. Key points: Variants are a changed or evolved version of a virus; variants can behave differently; variants can affect people differently.

Delta variant and Omicron variant.

New cases increased greatly in the United States.

It can increase your level of immunity.

Notes: This question is to help gauge how the student feels about the information they picked up. Discuss the steps researchers and people (such as yourself and the student) are taking to prevent the spread. Praise the child for their efforts and encourage them to keep it up. Have them apply the same approach when answering this question.