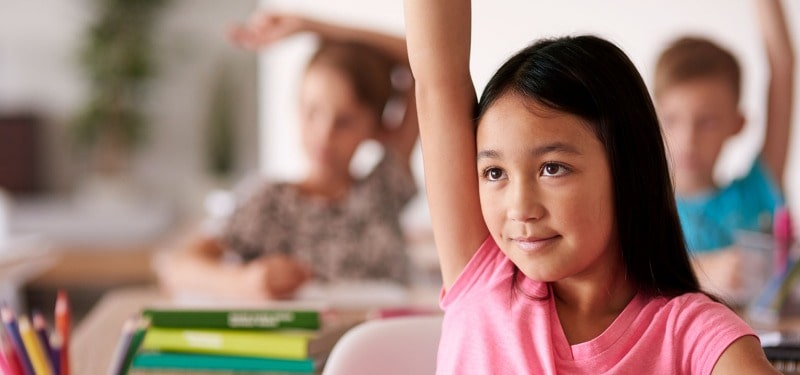 8 Features of a Positive Learning Environment
One of the most critical components of a student's academic, emotional and social success in school is a positive learning environment. This is where participatory teaching and learning happens; where students feel confident to take risks and have genuine conversations; where they feel that they are achieving something at the end of the day.
While setting up a positive learning environment relies heavily on the teacher, the ability to identify one allows you to evaluate your child's schooling experience beyond their own comments about class. A positive learning environment keeps students motivated and engaged in lessons, ensuring they maintain progress. Here's 8 features of a positive learning environment:
Besides feeling physically safe, schools need to ensure that students feel mentally safe as well. A positive school climate allows students to embrace their differences without facing judgement. Schools that take action to prevent bullying and settle disagreements makes a student feel welcomed and protected.
2. Students are respected
Students need to feel valued and respected, regardless of academic ability or any other factors. Students who feel that their input and contribution are appreciated are more likely to participate. They would not be afraid of being shamed for making mistakes or giving incorrect answers, building their confidence and willingness to take risks.
3. Their input is taken into account
As a class can vary from another, some students might require different approaches or have different interests when learning. Teachers who are willing to take the class' opinions and needs into account can make lessons relatable and engaging. Learning then becomes a positive and enjoyable experience for everyone involved.
4. They are pushed to achieve
Students need to be challenged and given the support to achieve the goals. Lessons and work should hit the right spot where it is slightly above what students can complete on their own, but are not too difficult that it would lead to frustration. This keeps them motivated to continue learning as classes will not bore them.
5. All students are treated equally
Schools should set an expected behaviour which is applied to all students. If there is preferential treatment in the classroom without valid reason, they will feel dissatisfied and disrespected. It would be difficult to foster a positive learning environment if there is a sense of animosity between students and teachers.
6. Different forms of success are welcomed
Schools that solely focus on academic achievement can cause students to stress too much on exam scores and performance, possibly neglecting other aspects of their development. Any improvement (such as social or creative development) that is positively reinforced can lead to further advancement. Students also get to learn more about their own strengths and remain driven to achieve.
7. The teacher knows your child
Meaningful relationships can lead to improved learning. As each child has their own interests and abilities, it is important for the teacher to be aware of them and tailor the learning experience based on it. This also allows the student to grow at their own pace and capabilities without feeling the need to compete with others in an unhealthy way.
8. Positive rapport in the classroom
Easy, honest communication between students and teachers, and students in the class is very important in creating a good learning environment. A good class not only celebrates achievement, but also allows growth and helpful criticism. Students will display thoughtful consideration for others while also encouraging each other to improve.
Giving kids a positive learning environment allows them to build intrinsic motivation, confidence and skills. It goes without saying that a great learning experience is beyond just academics, but also the love for learning and the attitude they will bring to class. Be part of a positive learning environment today! Sign your child up for PrepWorks Academy, where students have fun learning and being part of the class. Register for our class by clicking on the link below.
Read what our students and parents have to say about PrepWorks Academy:
I like PrepWorks Academy because it is fun and I can make lots of new friends. We learn interesting things that we never knew before. The teachers are always helping me to improve the subject that I have difficulties with. Teachers also make the lesson enjoyable every time. They are always supportive and they are not angry if I make a mistake. They also help me understand the question and in answering them. I like that the teachers are kind and sweet.
F. A., Student
Despite being online, PrepWorks has hit on a promising recipe for online learning that keeps young children engaged and learning. My child has really enjoyed how interactive the sessions are, as well as the encouraging and positive learning environment that PrepWorks tutors are able to cultivate in their online classes.
A. A, Parent