Benefits of a Top UK Boarding School Education
How do boarding schools help students?
Are you considering sending your child to boarding school?
Catch a chance to hear from Jane Jorgensen, Director of Admissions and Marketing at Abingdon, a leading independent day and boarding school for boys 11 – 18 and Abingdon Prep, for boys aged 4 – 13. Jane will provide insight on how a top UK boarding school education can help prepare your child for life and success.
Boarding schools are a good way for students to learn skills not taught in day schools and gear them towards becoming independent. The low teacher to student ratio (1:9 for Abingdon) means that students get more academic attention. Boarding schools such as Abingdon also provide extensive extracurricular options to nurture well-rounded students.
Jane will also be here to answer your questions about boarding school life, the academic curriculum and any relevant queries you may have.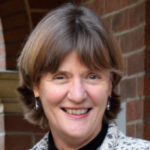 Jane Jorgensen
Director of Admissions and Marketing, Abingdon
Jane read Geography at St Anne's College, Oxford before beginning a career encompassing marketing and management roles in financial publishing, broadcast media and the food and hospitality industry. Jane's first senior management role was for a successful London restaurant from where she moved to an IT company. Jane also worked for short periods in Singapore and France. Her move into education began when she relocated from London to Oxfordshire. Jane has been Director of Admissions and Marketing since 2004. Her responsibilities are Foundation wide. Pupil recruitment activities and processes speak for themselves. The marketing department's responsibilities include the Abingdon School and Abingdon Prep websites and termly newsletters as well as all promotional material and advertising campaigns.