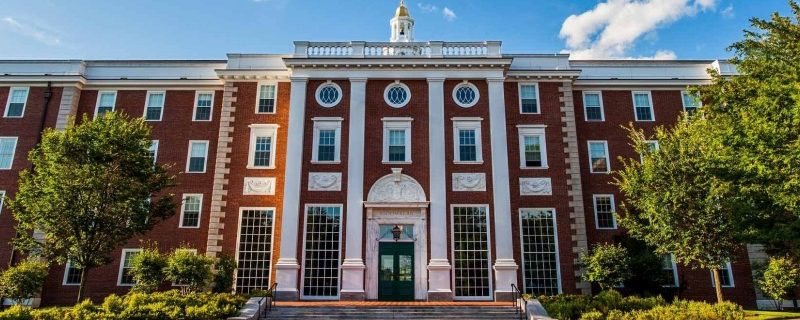 Here's an interview with one of our students, Jarell, who has succeeded in getting a place in both Harvard and Cambridge.
Tell us a bit about your education background.

I was part of the government school system until I did my SPM at SMK Seri Bintang Utara. Then, I continued with my A-Levels at Sunway College KL.

Were you always a high achiever? If yes, how do you maintain your academic performance? If no, what do you think pushed you to become one?

I think there were some study videos made by the YouTuber AliAbdaal that really changed my perspective on studying. After, studying became something fun and a craft that can be improved upon.

Why did you choose to apply for Oxbridge?

I wanted a top notch education. Since our education system here in Malaysia is heavily geared towards the UK, it made sense that I wanted to apply to Oxbridge since they are the best in the UK. However, I have been blessed with the wonderful opportunity of studying at Harvard instead, and that's where I'll be attending.

What do you hope to achieve throughout your studies there?

I hope for a transformative college experience by challenging myself both in fields where I have substantive knowledge in, like Math and Stat and in fields where I'm new like Compsci.

Getting to where you are is certainly a challenge, how do you stay motivated during stressful times?

I treat all my activities as games that I can iterate on and improve. That makes everything I do more fun than  they would normally have been. Although there are still stressful situations, I have a stoic mindset which allows me to deal with most situations better.

How has PrepWorks helped you with your application?

PrepWorks has been invaluable in giving me an insider perspective on top college admissions from my essays to my interview. The level of detail my tutors put into their work has certainly formed a big part of my success in my college admissions process both to the US and to the UK.

Tell us about your hobbies and interests.

I love to play chess, dance, and do challenging mathematical problems. However, I recently also developed an interest for poker and other similar games where rapid decision making with incomplete information is required.

What advice would you give to someone who is looking to apply for a top university?

Go for it! University Admissions may seem like a lottery sometimes, but it certainly pays off to put your best foot forward and apply to increase your serendipity.
Looking to work towards a top university entry? Or just seeking some advice on how to boost a student's academic, skill or character development? Talk to us today by clicking on the link below.