The Difference Between Traditional & Non-Traditional Boarding Schools
Free Entry
Seating Limited to 2 parents and 2 children per family.
We take Covid-19 precautions seriously: PrepWorks will be taking the necessary precautions in line with Covid-19 restrictions as set by the government. All our staff are fully vaccinated. Mask wearing is mandatory. Social distancing rules will be in place and all attendees are highly encouraged to take a COVID-19 test prior to arriving.
Learn more about what a boarding school can do for your child.
From high-quality education, pastoral care and robust facilities, attending a boarding school can bring a lot of benefits to students. On top of that, some institutions also provide a pathway to top universities by providing comprehensive support and pairing students with the best pre-university course they can offer.
While boarding schools can be an ideal source of education for some students, the lack of comprehensive information can cause challenges when it comes to registration. Students are often given too little time to prepare for entrance exams, or have not fully developed key skills vital for them to enter.
Combat the misconceptions about boarding schools with Mark Love, Principal of Oxford Sixth Form College, in our enlightening talk.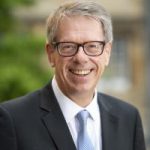 Mark
Principal, Oxford Sixth Form College
Mark has worked in education for 30 years. He has fulfilled various roles including that of Vice Principal, Governor and Senior Tutor and his career to date includes 15 years in Principal roles across four different sixth form colleges. A teacher of A-Level Economics, Business and Politics, his career has focused upon the academically non-selective sixth form college sector. Mark is a passionate believer in leading colleges that celebrate every student's success, not solely those of the academic high achievers. He joined Oxford Sixth Form College in November 2017, after finding a college whose staff and students share his ethos.