What subject should you study at university?
This is a make or break question for your future and picking it early is half your battle in the lead up to university. Better than any psychometric or careers test, our director, Tamara, is offering free half-hour slots worth RM250, throughout December to help you figure out what suits you best and how to curate your activities in the few years leading up to university to ensure your application is top-notch. She is offering help to Year 10 – Year 13 students, even with picking IGCSE and A level subjects – a huge factor in determining what you could study. Preparing 2 years early can improve your chances by 4 times so start now!
About Tamara
MEng degree in Materials Science, Oxford University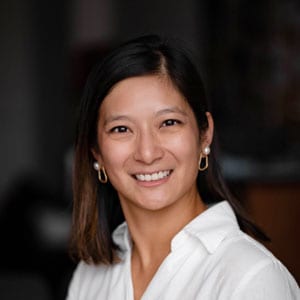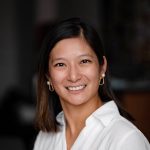 Tamara obtained her MEng degree in Materials Science from Oxford University. She was awarded an academic scholarship and several college prizes throughout her time at Trinity College, Oxford. Tamara then spent her 4th year at Massachusetts Institute of Technology (MIT) in the US doing research on "Biodegradable Bone Screws". Following this, she joined Shell and worked for 9 years in various roles starting out as a Materials Engineer in The Netherlands. After various commercial roles in Shell, she started PrepWorks in 2015 to provide guidance to students aiming for top universities, colleges and boarding schools. In 2020, Tamara completed her certification in Developing Strategies for Online Teaching and Learning at the Harvard Graduate School of Education. Tamara has helped over 150 students with finding their ideal subject.
Hear what students have to say about Tamara
"PrepWorks definitely helped me a lot in my university applications. Having the opportunity to speak to professionals helped me to decide on which degree I wanted to pursue at university, as they were able to clear up the doubts that I had. Writing personal statements is a daunting task, so it was very helpful to have someone who was experienced and knowledgeable read through my personal statement drafts and offer advice and suggestions that helped me to improve and refine it. I am also especially grateful to Ms Tamara who was very patient, supportive and understanding throughout the whole application process. I would definitely recommend PrepWorks to someone who is going through university applications as it is not an easy process, and PrepWorks approaches it in a systematic way that tailors to your specific needs, which would most probably lead to a successful outcome." – Valerie W., Economics, LSE
"I engaged PrepWork's services for US and UK university admissions, and the team supported me every step of the way. A tutor developed my profile and helped redraft my essays several times, while Tamara proactively guided me through the UK personal statement. Working with them was one of the best decisions I made in the college application process!" – Rahul C., Electrical Engineering & Business Economics, UCLA